"Typography As Spontaneity" is a poetic medley of handpainted panels by the late artist Hoài Minh Phương, one of the foremost sign-painters practiced in Saigon, whose lettering work on a watch fixer's cart inspires our "Finesse" (Mỹ Nghệ) typeface. This artwork is a collaboration between Behalf Studio with Hoài Minh Phương, whose decades-long practice, not to mention his love for poetry, bear some resemblance to our own ethos within this project: discipline, passion, not to mention a sense of fun, freedom and improvisation.
It hammers home the transposition of a typeface's evolving life cycle: starting with the analog format found in the sign-painter's lettering, the typeface was developed into the digital world through our design process, and finally, transformed once again into a unique piece of art.
Representative of the decaying nature of bygone handcrafted, tangible signages, each panel in this piece is sold separately. This makes its existence in the now-concluded exhibition "Republish: Typography As…" the only time the medley was fully assembled, and the poem was coherently displayed.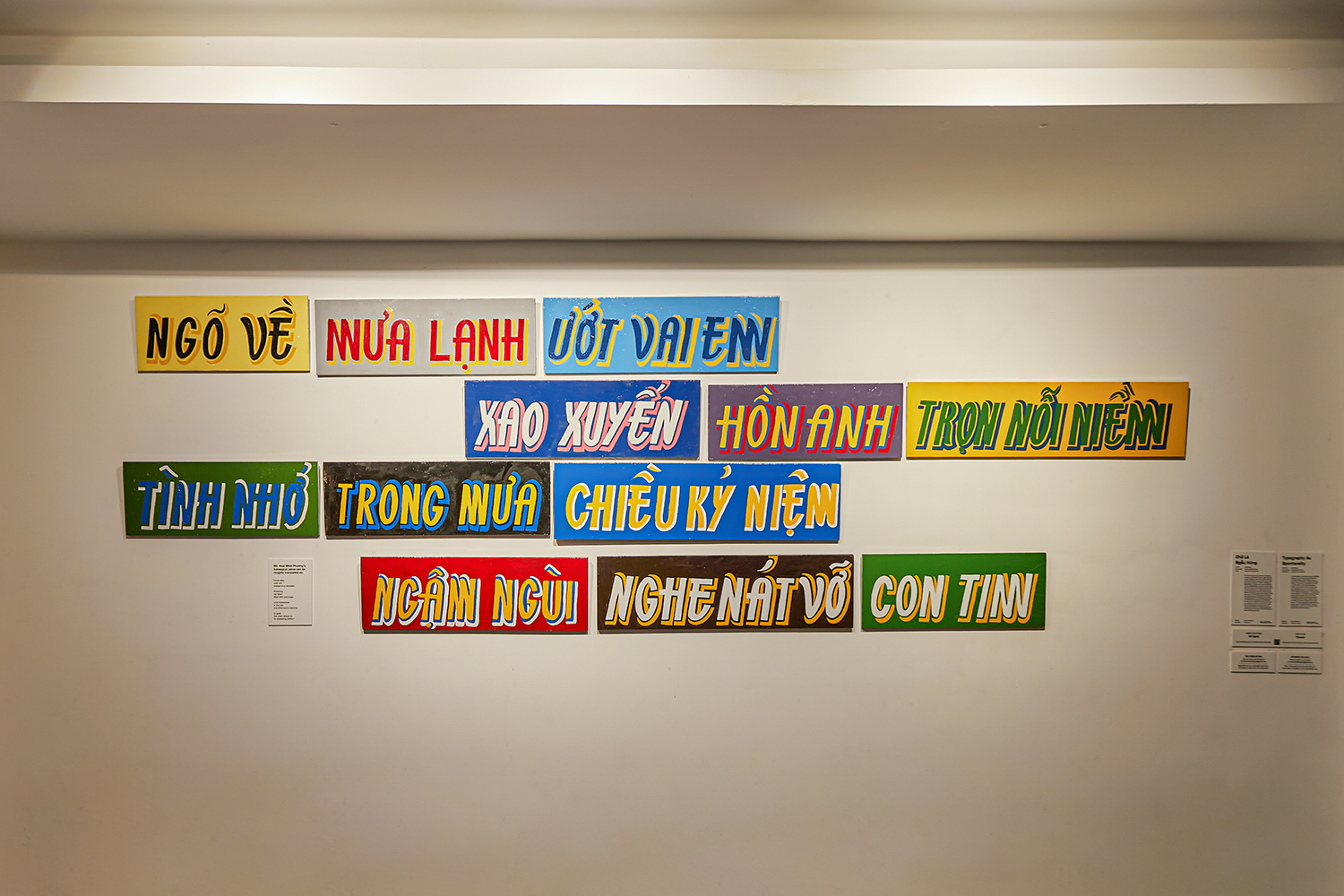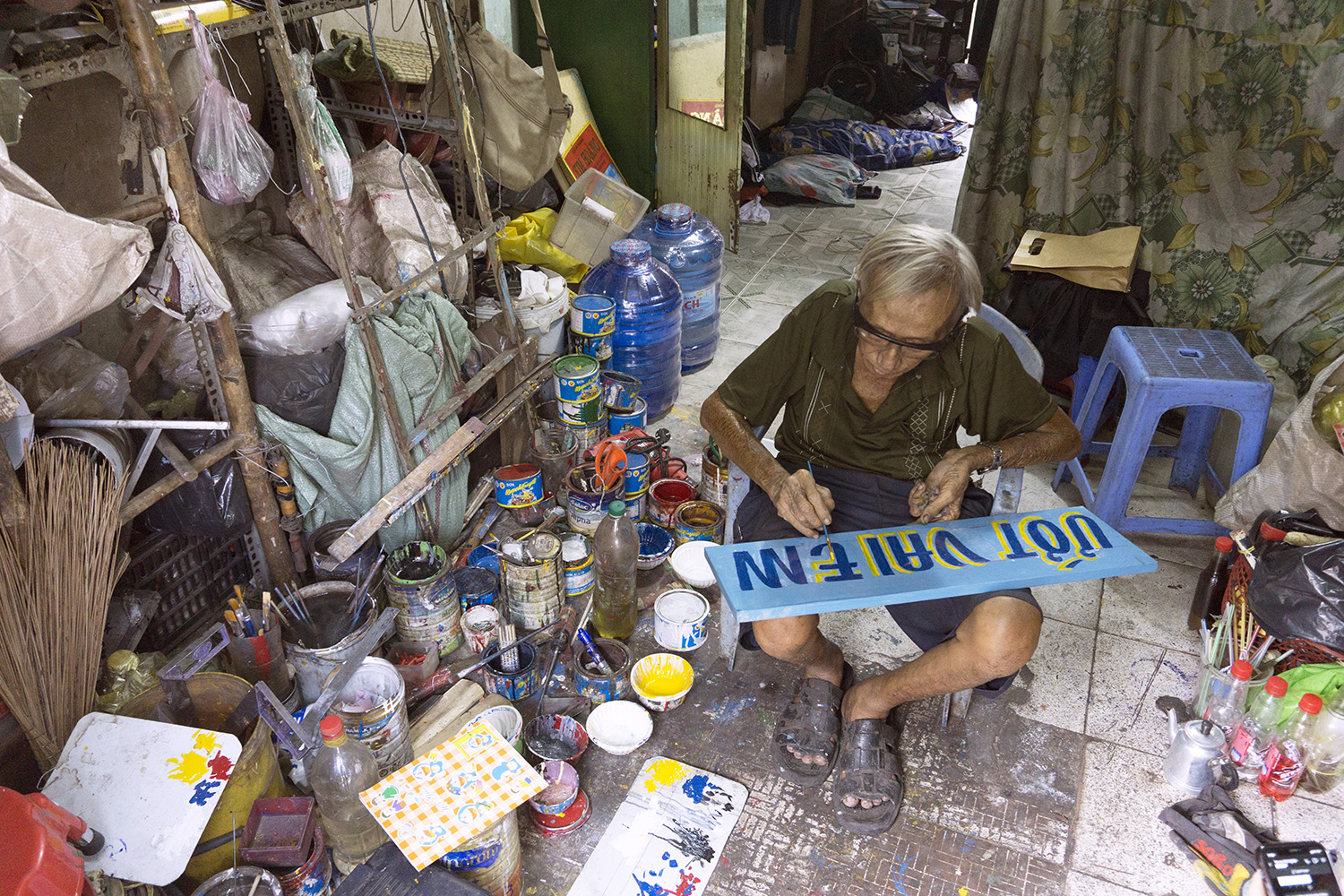 The panels cost 300 USD a piece, profit from sales will be contributed toward the Republish project, and the late artist's family.
Please contact us at republish@onbehalfof.studio to purchase.